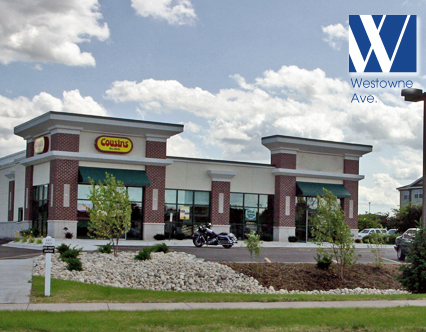 Now Leasing: 1,800 SF of A+ Retail space
Oshkosh - Available in Westowne Shopping Center co-tenanted by Cousins Subs. Centrally located in a mixed-use community that includes Lowes, McDonalds, Holiday Inn, Festival Foods, Menards, Culvers, Dick's Sporting Goods, Aurora Hospital, Walgreens & More.
More information on Westowne Ave. space
here>>
Now Pre-Leasing
Now Pre-leasing a 2,707 Sq Ft Suite (divisible) in our new construction outlot coming this fall to the fully leased Westwind Shopping Center. Excellent visibility on a high traffic intersection in the Westside Fond Du Lac shopping district, and also on the Interstate 41 & Hwy 23 (Johnson St.) exchange.
Bring your new or expanding business to this excellent location and join Agnesian Healthcare, Sherwin Williams, Matress Firm, Enterprise Rent-A-Car, & more.
More Info (PDF)>>